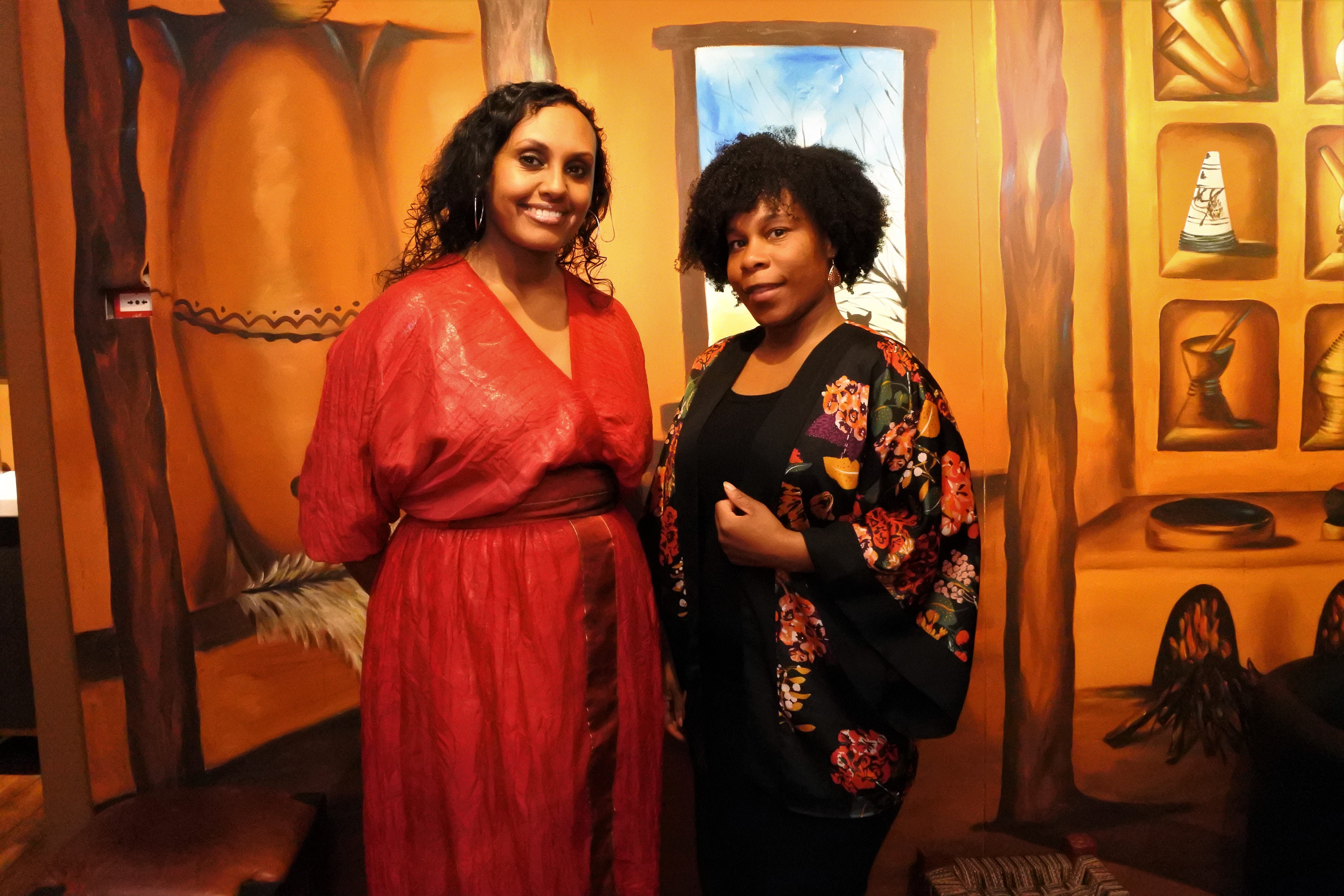 Amsterdam North is happening right now and it is only getting better. Two years ago Feven, a eritrean mother of three, decided to open a eritrean restaurant. Here she serves national dishes made with love for food and culture.
When we arrived at Semai it was easily recognizable by the artistic front door and neon open sign. After walking up the stairs we entered in another country. The interior is of eritrean design and paintings by John Nerayo, an eritrean artist.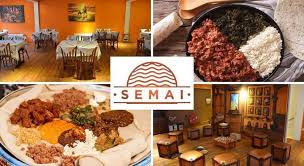 We ordered the Siga Tehawese beyaynetu (combination of 3 meat dishes): sautéed spicy lamb meat, beef cubes simmered in spiced butter with red pepper sauce and baked beef strips with grilled onion and paprika. This is served on and with Injera: a leaven pancake. The injera has a sour taste and soaks up all the sauce and flavour of the meat. Delicious!
The service is good and the waiters bring a really positive and relaxed vibe. The price for all of this is cheap! You can eat and drink your belly full for under 17,50 € a person, 25 € max.
Tip: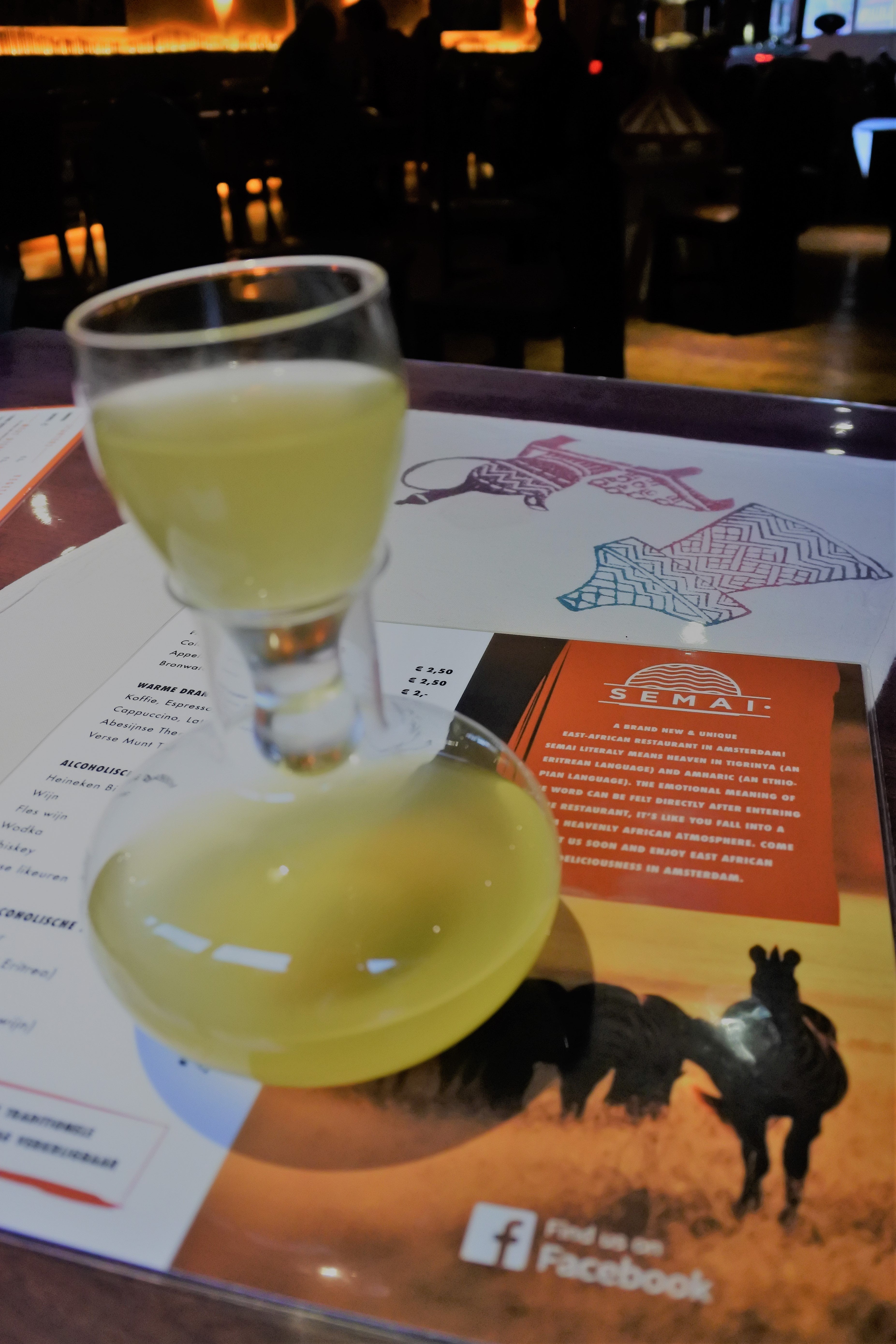 have a taste of the honey wine
http://www.semai.nl/