Clearly, some of us have been living under a rock. I am talking about those who haven't heard about the concept:'Woorden worden Zinnen' (=words become sentences) before. On May 20th this year, WWZ will celebrate it's 8th birthday, but let me tell you why it's a concept to celebrate in the first place. WWZ is a magical environment where good vibes, talent and words come together. It's a place where words and art meet in the middle of the stage. An approachable platform for those who love the written and spoken word on an incomprehensible level and a save place for those who appreciate the art of words.. In 2010 the creative business duo Wes (Wesley Loos) & Ella… (Elten Kiene) started this concept for word-artists with a positive state of mind. They invite you to enjoy various acts on several unique locations in the big cities. Beers, bites and a 'feel good' setting……poetry, punch lines, music and expositions, it's all there!
Last Sunday we were there to witness some real time magic. Words definitely became sentences and they came straight from the heart to the heart. A bunch of brilliant artist took over the Tolhuisthuis in Amsterdam and made it a night to remember. It really was an enchanting night, founder Ella even said this edition makes it to his personal top 3, I guess that says a lot. We will briefly take you back to April 1sh to share a quick recap with you. Enjoy…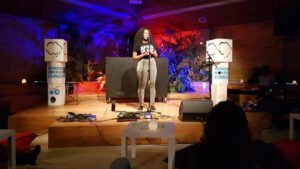 Alida Aurora got to set the bar and she aimed 'sky high'. Here personal theme was love and she literally spread that thing all over the place. Her ode inspired by an ode written for her odes got to us all and raised those bars real quick. Beautiful….the tone was set.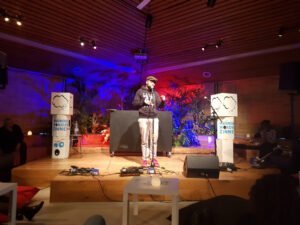 Next up: Vieira Nkosi straight out of Rotterdam. This genius expressed his love for his hometown and it's soccer team in a way you could only fall in love with it too. (Yes, even as a proud citizen of Amsterdam you would fall for this!). His energy filled the entire space up as he continued to praise his ancestors and expressed his love to his special lady. His creativity with words is mind-blowing!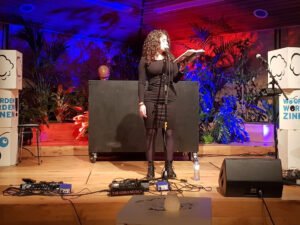 And than………there was Mariana Hirschfeld. This talented woman made such powerful statements filled with authenticity. Her emotions where so tangible, you could feel it through the bones and her words were so undeniably real it got the whole audience in total silence. She touched us all with the truth.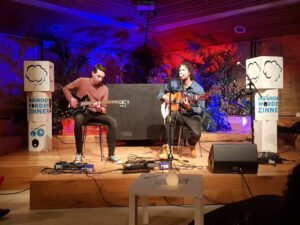 There's is a legit reason his name is Tastic and YES I am a FAN, pun intended. This was an amazing performance of a lyrical genius who mixed several flavors to entertain us with his musicality. He took us to the backseat y'all better check that out!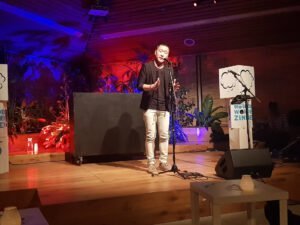 After the break Kevin Groen came back with a powerful message that gave the whole audience goosebumps. In the face. His honesty and vulnerability caused watery eyes all over the place. The way he transfers his perspective of this world we live in, the way he uses love to express himself, the way his mind works… it is simply amazing. This man is truly gifted.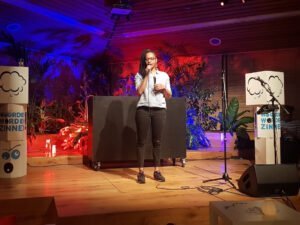 Sooo than Naomi Veldwijk used her gift to bless us all with some actual visuals. You see, the way she is able to describe what she feels caused us to imagine every single word of her stories. For real. Then the sound of her voice is so calming that it makes you want to close your eyes and take the journey with her. Brilliant!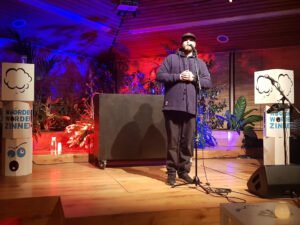 With a voice like his everything sounds amazing, but this was truly about the word-art. M. came to blow us away with some real messages wrapped in deep poetry. He truly is one of a kind.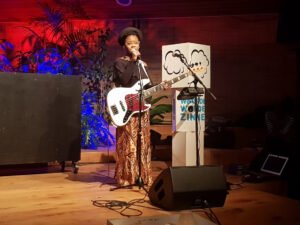 Such a beautiful soul, such a wonderful voice, such a gifted woman with such a great personality. Lady Shaynah, best not forget about this name because we can assure you….she is here to stay! Her performance was the cherry on the cake and she actually got the audience to yell 'we want more'….which she gave us. She is a breath of fresh air, be on the look out!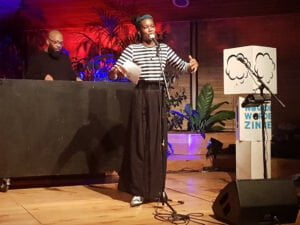 The entire night did not lead itself. JNM the naked MC talked us through it and she did an amazing job. Her bubbly personality, sense of humor and cheekiness absolutely completed the night! Never have I ever seen an MC real as her! And let's not forget about MR. Winter on the ones and twos. He created the right vibe and knew exactly what we needed to hear. Full circle.
If you weren't there, you really missed some magic! Words actually cannot describe the experierce, you should witness this by yourself. Make sure you are there the next edition. Check out the dates and locations right here.