Yes, like we said before, we all know how Monday's can be. It's the start of a new week and new beginnings, but it can also be stressful. You might have to deal with a workload you don't even enjoy, while in your 'wildest dreams' you are doing everything you love.
We might have many plans to start our own thing, our very own businesses, but we don't always feel motivated to get up and do what it takes to make 'the dream work'. It might seem impossible, but we can all turn our deepest desires into something tangible. If only we are willing to do the work. So let us do what we do on Monday: sprinkle some business motivation for you. Just to let you know that you can start where you are and with what you have. In these series, we will introduce black business owners who have started with nothing more but a simple plan and are now making a living out of something that makes their hearts beat a little faster but with a whole lot more joy. Last week we spotlighted BlaQuest, be prepared for some next level motivation on this monday again. #LEGGO
Today's MMOD: Kitchen For Fashion
All of us have a "little girls dream" right? There are a few of us who actually turn that dream into reality when growing up. Regine Kamerling, founder of 'Kitchen For Fashion' was only 9 years old when she discovered her love for fashion. As a little girl she was always busy drawing and sketching, dressing up her barbies and…..now her fashion atelier is going into it's 5th year and she still enjoys drawing, sketching and dressing up. She traited those barbies for real people tho!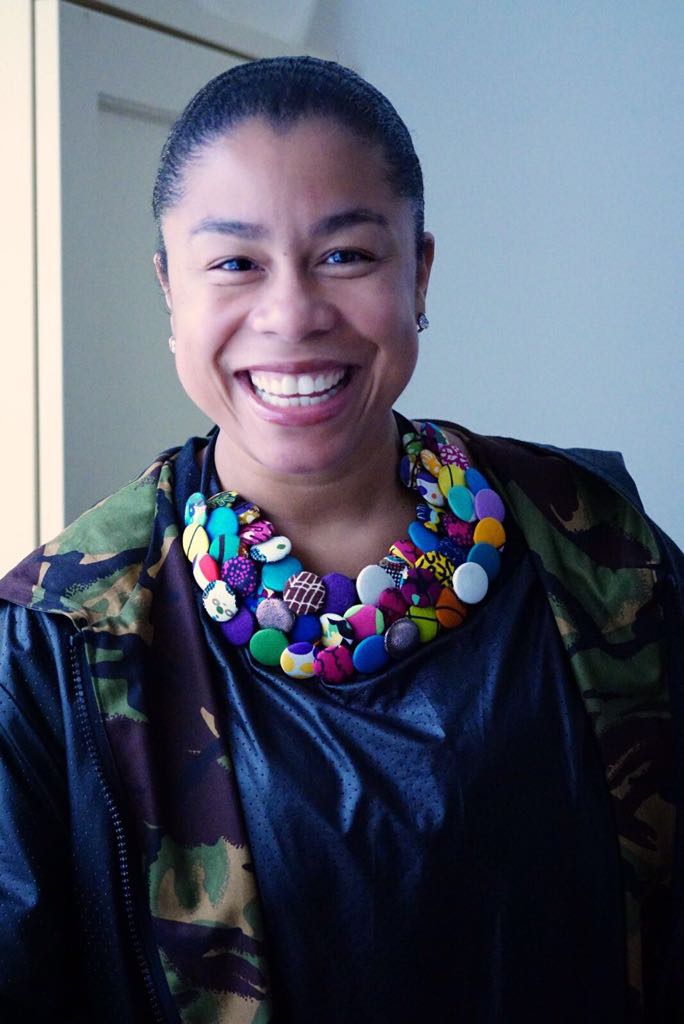 At first, she came up with the name "Fashion Kitchen". While registering at the' Kamer van Koophandel' she discovered this name was already taken. She had two options. Make another appointment to register her business or come up with another name on the spot. The consultant advised her to come back another time, but Regine was determined to walk out of the building as a business owner. Right then and there she named her brand "Kitchen For Fashion". She is happy that she listened to her gut, because until this day it feels like the best decision she had ever made.
Kitchen For Fashion came forth out of her love for clothes and fashion, but that's not the only reason for her to start her business. Regine always felt the urge to make a difference in the lives of other people and through Kitchen For Fashion she could do exactly that.
She not only provides her customers with her unique handmade clothing, she delivers a whole experience for every single soul that sets foot in her atelier. She immediately distinguishes herself from the majority of fashion designers by making sure every dress, pants, skirt or shirt fits not only the body, but matches the soul. Numerous customers can translate their 'Kitchen For Fashion' experience to something memorable because the way her creativity flows into a masterpiece is something you can't find in "your every day store". Some people literally left the building with tears of joy and that is exactly what Regine hopes to reach with every single piece she creates.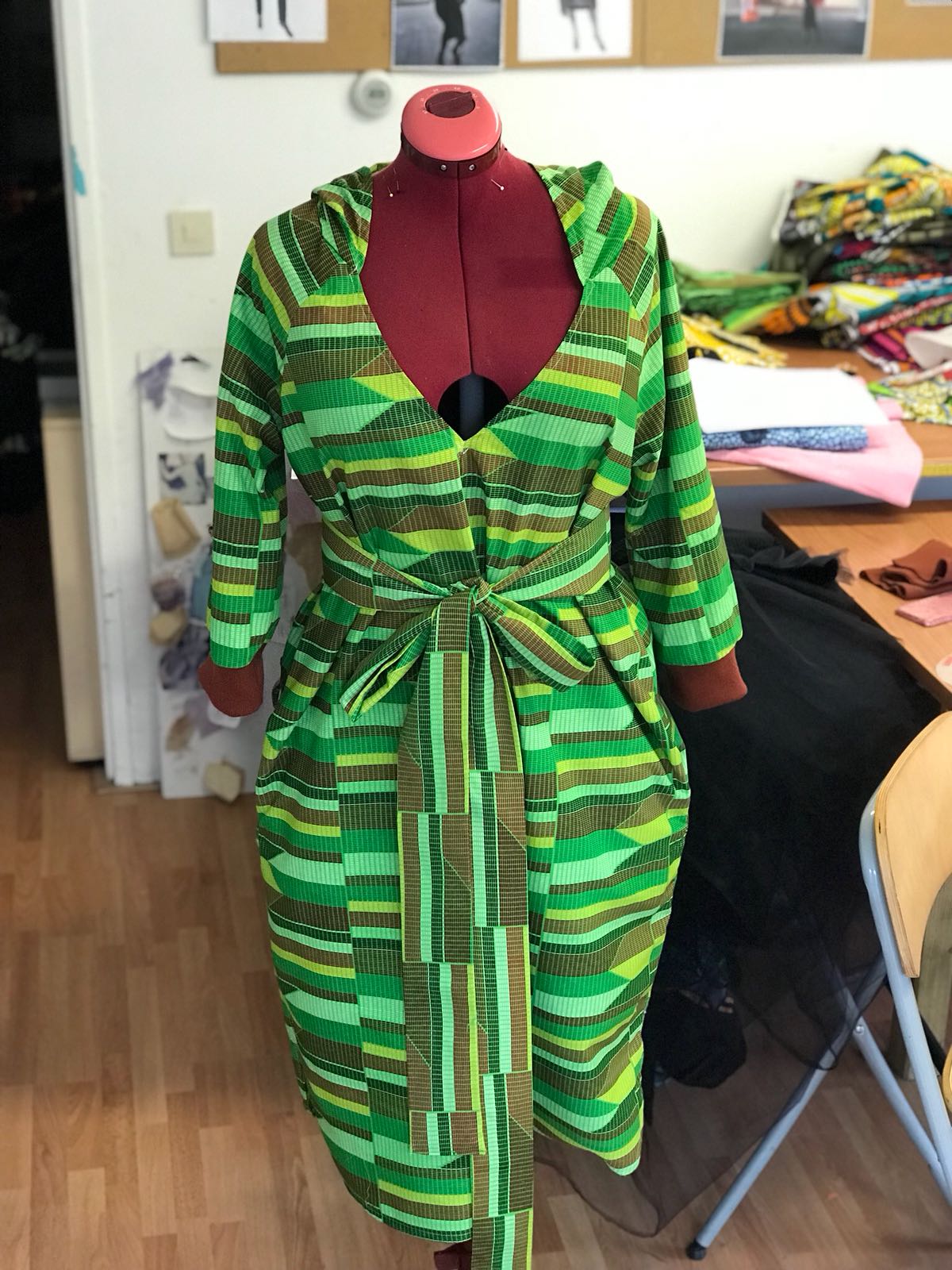 Kitchen For Fashion brings culture together with social responsibility and finds a balance which brings the outfits all in perspective. It pronounces where you stand today and is in alignment with the character of the customers. Most of her clothing are focused on woman, but on request she also creates little collections for men and children. Next to the atelier is a little Kitchen For Fashion shop with clothes out of different collections, for customers who need a last minute outfit. The pieces are very unique, since June mostly makes only one piece of everything, there are no duplicates of any garments.
Besides making clothes, Kitchen For Fashion also sets up fashion shows where all the collections are displayed. These fashions shows are brought up together with her partner in crime Clair Wielzen, who is an allround fashion stylist. Several times a year, there is also the opportunity to take sewing classes and workshops. In her workshops not only adults can learn how to make their own clothing, she also guides children to use their creativity at an early age. She was only 9 when she discovered her passion, and she believes she can help little girls discover theirs too. Her motto is "if there is a will, there is a way" and during the classes the results truly make their way!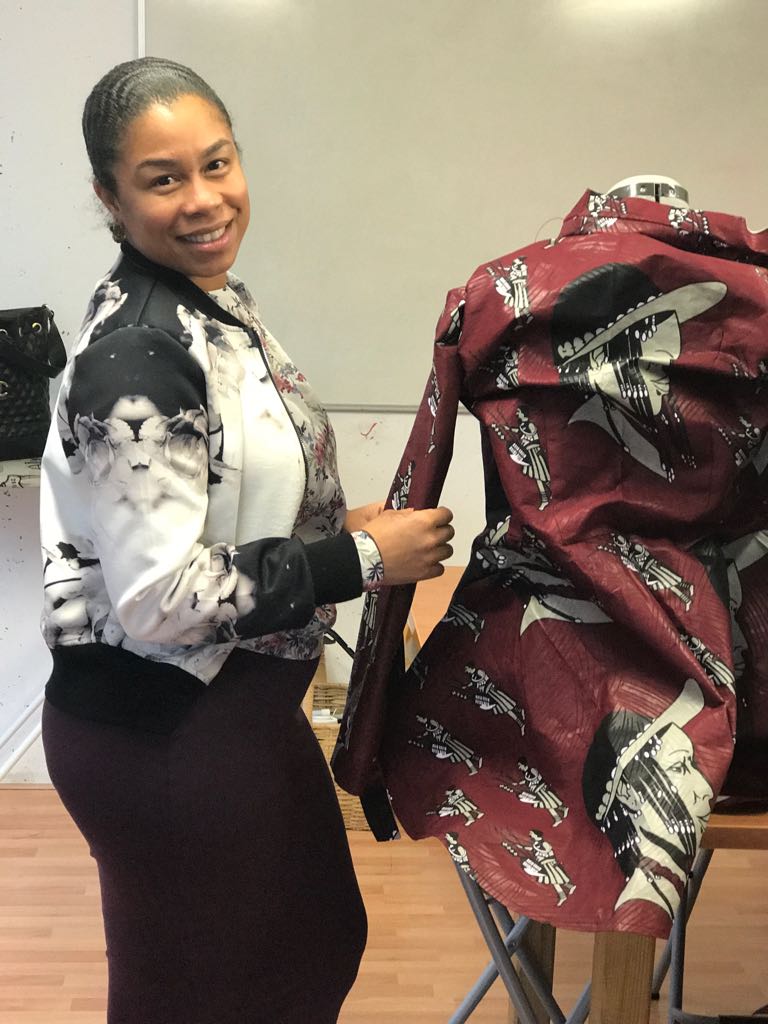 Energy is her motivation. One of the quotes she lives by is "energy goes, where energy flows". Without good energy you won't get where you need to be in life. Every day she puts her energy into her business and every positive thing she gives comes right back to her.
In building your own business it is important to set a big goal. Even bigger that you can imagine, because along the way you most definitely have setbacks. If you set small goals it will be much easier to throw in the towel. The bigger your vision, the bigger your drive to slay every dragon that crosses your path.
Particularly in the clothing business, you have to set your story behind the brand straight. Make sure your brand is loud and clear! Literally! This market is already saturated, so if you don't have a real story that makes figurative noise, you won't be able to mark out yourself as a brand! Be unique, be different, be YOU!