Yes, like we said before, we all know how Monday's can be. It's the day of a new start and new beginnings, but it can also be stressful. You might have to deal with a workload you don't even enjoy, while in your 'wildest dreams' you are doing everything you love.
We might have many plans to start our own thing, our very own businesses, but we don't always feel motivated to get up and do what it takes to make 'the dream work'. It might seem impossible, but we can all turn our deepest desires into something tangible. If only we are willing to do the work. So let us do what we do on Monday: sprinkle some business motivation for you. Just to let you know that you can start where you are and with what you have. In these series, we will introduce black business owners who have started with nothing more but a simple plan and are now making a living out of something that makes their hearts beat a little faster but with a whole lot more joy. Last week we spotlighted Mondjevol, be prepared for some next level motivation on this monday again. #LEGGO

MMOD: BlaQuest
There is some typical 'black community stuff' a lot of us can relate to. Well, as little kids, we can all remember those gamenights right? Family get-togethers with food, fun, laughter and of course: GAMES! Tosca Vrede, Founder of Tocca, remembers it like it was yesterday. She grew up in a family who loved coming together and play games every now and then. It was the feeling of joy and unity that made those nights complete and as she looks back she knows it all started than and there!
As she grew up playing games with her family, she noticed something that made her feel a need to step in. All the games were very white-centered and she started wondering what it would be like to have all of these games more black orrientated. She wondered what she could do to add more fun to those games and along the way she developed a lot of ideas about it. She fantasized about creating 'a black version' of these games, but around this time, these were only wild ideas.
In 2014 she decided to turn those ideas into something tangible. She came up with the name "Tocca" and created a businessidea based on the "Black Culture". In 2015 she started a programme called 'Going Social' which was focused on forming a business. In the back of her mind she allready knew she wanted to create gameprojects, but she really sensed she could use some direction. She loved a combination of game, culture and education and with Tocca she could combine all three of these elements. At the time she also had a daytime job at the bank and she followed a studie, but in 2017, with tools she got out of "Going Social" she decided to take a leap and went for fulltime entrepreneurship. She could now fully focus on her projects which are focused on knowledge and education, but also on developing games.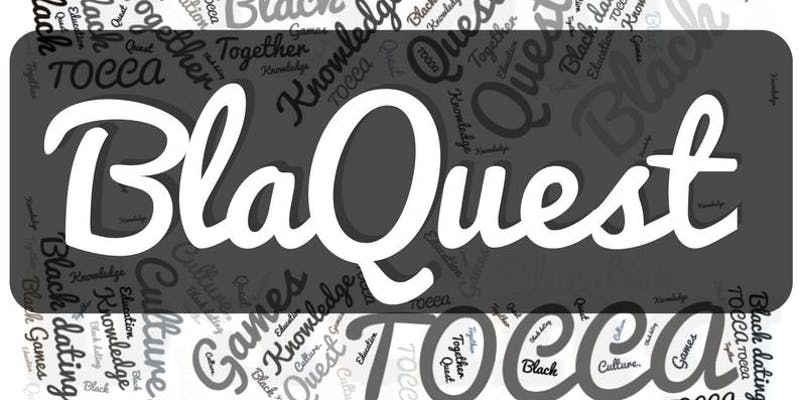 The first game she developed was Dunya Quest, a game about continents where the players need to activily ask and answers questions and come up with strategies to earn points from the other teams. After that she created BlaQuest. A party game consisting out of 15 game elements, for example guesing which saying belongs to which famous person of unthreading countries through 5 pieces of information. BlaQuest is based on the populair game '30 seconds', only it contains Black items.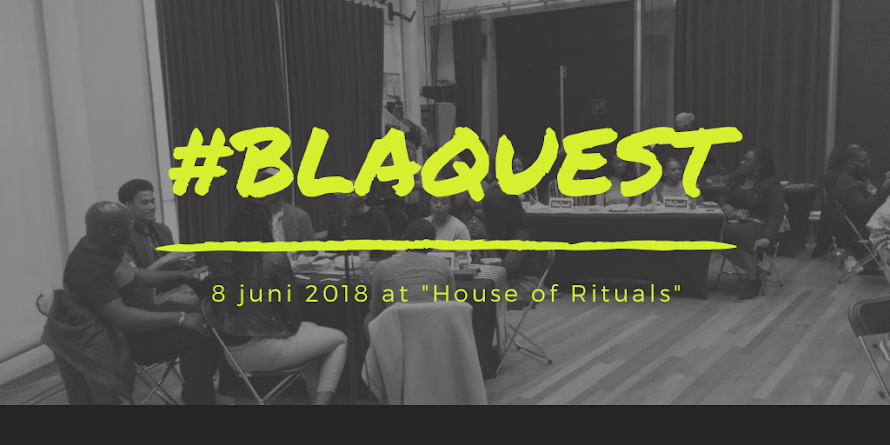 When succesfully developing this game, she decided to take it to another level and organized a gamenight. After the first gamenight, she imidiatly sensed the need of get-togethers like these for the black comunity. She was surprised by the many enthusiastic reactions of the guests, but also realized more people shared her ideas about unity.
Besides the fact Tosca just loves games, she also wanted to create a space where whén we unite it comes from a place of love. We need save spaces, where we can freely be and celebrate our blackness without the need to explain why we feel what we feel. Yes, sometimes we need to gather another setting, where the reason to unite comes out of anger and frustration. But using love as an fundament is so powerful, events like these need to be more frequent.
Tosca feels that in starting a business you really have to leave your comfortzone and make bold moves. It might sound funny but try things you DON'T love, because out of the feeling of resistance lies a path which can lead you straight in the arms of the things you love! It brings you to a place where you can truly discover what you passion is. Allong the way you might meet some people who tell you that you can't, but don't ever forget that there is nothing you can't learn.
That being said, this Friday, June 8th, there is another BlaQuest night. We urge you to get your tickets, for the fun, for the games, for the unity, for the CULTURE. Be there!