Two weeks ago France became the winner of the World Cup final against Croatia. A match filled with goals and great football just how any sports fan would love to see. It has been 20 years since France won their first World Cup.
At that time Zinnedine Zidane played the leading role. This time around the French team had Mbappe who was the constant factor of the team. The young player, only 19 years old is the second teenager who ever scored during a World Cup final, Pele held this title since 1958.
The French team has seen a lot of remarks online about the diversity of the players. All are French, but more then half the team consists of players with African roots. Giving people online to respond with funny facts like; France was the only African country left to support" "France, the first African team to win the World Cup". Some even made political statements like these. Highlighting the French team with it's diversity: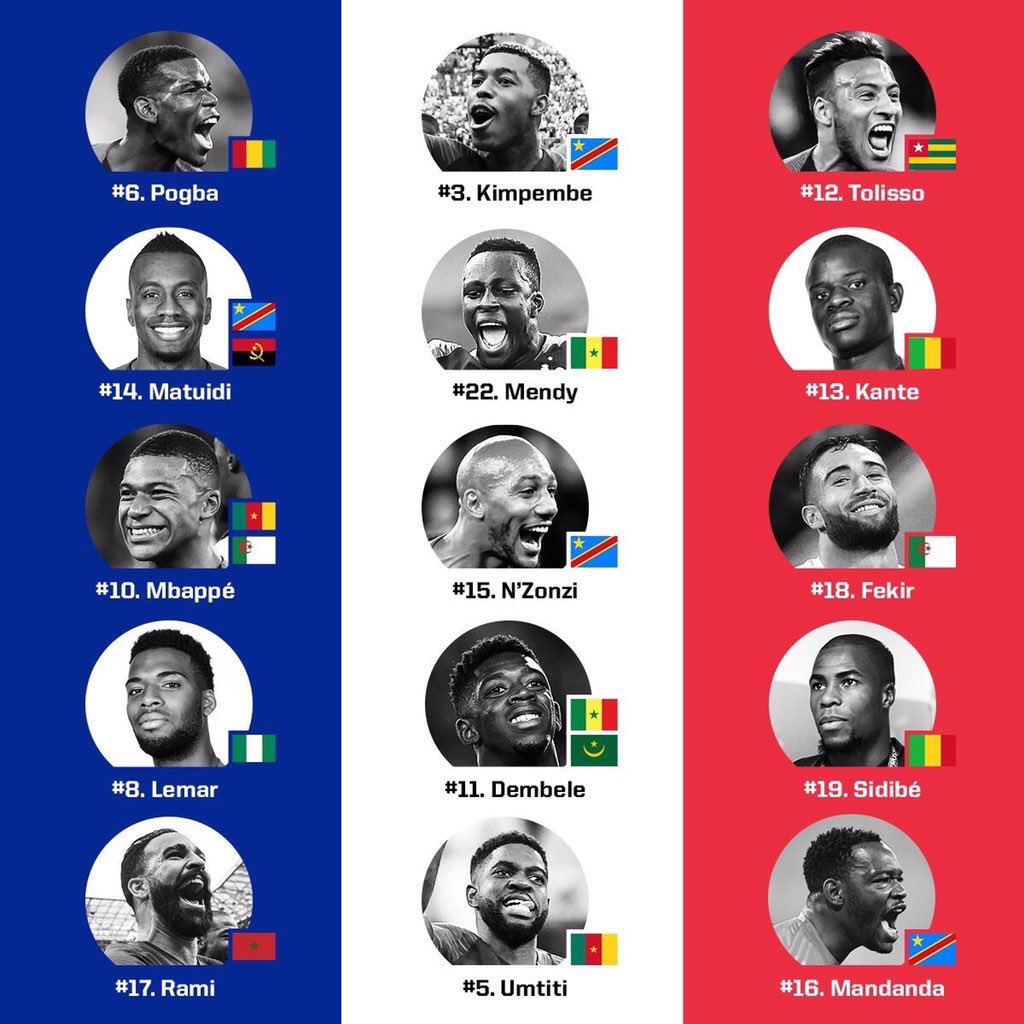 But cartoonist Mahmoud Al Rifai made the following cartoon. Sparking discussions about immigration and reminding everyone how double the standards are when it comes to sports. Which Khaled Beydoun also tried to do with his viral tweet.
Dear France,

Congratulations on winning the #WorldCup.

80% of your team is African, cut out the racism and xenophobia.

50% of your team are Muslims, cut out the Islamophobia.

Africans and Muslims delivered you a second World Cup, now deliver them justice.

— Khaled Beydoun (@KhaledBeydoun) July 15, 2018
It is interesting to see how sports can bring laughter but also lets us talk about the painful parts of life. Let's just say, this World Cup brought us again a lot to talk about. Congrats France and Croatia for giving us a final worth the watching.