2 years ago Naomi Rosheuvel opened her lifestyle store "Culture Collective by Nomi". Now 2 years later on March 25th we are all invited to the grand opening of this unique store in an even bigger and better space. As her vision grows, so does her brand.
This is the place where authenticity meets culture in a way we can all relate. Everything available in the store comes with a personal touch or is handmade by business owners from all over the world. You can find unique products from Surinam, Gambia and Mali to name a few.
Naomi brings a summer festival vibe to you the whole year round, yes even in the midst of the winter. With her own brand "Nomi by Naomi" she distinguishes herself from the 'norm' by adding a little extra flavor to the fashion industry. The look and feel of her clothes and accessories is straight of the motherland and in every single piece you can feel its energy flowing right through it. She brings to you her own seasonal collections, but also offers custom services which she brings to life in the atelier that's extended to the store. It is simply amazing.
With her store she aims to gain ground for Afrocentric businesses mostly through leading by example. You set foot in that store I promise you it feels like homecoming, but this is something you should experience yourself. Don't miss out!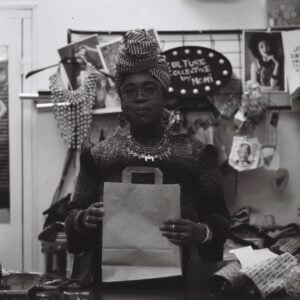 When: March 25th from 14:00 till 18:00
What: Grandopening and celebration
Where: Eerste van Swindenstraat 22, Amsterdam