If you haven't heard about the release of Black Panther, you must have been living under a stone. But the most anticipated movie of the year is living up to it's name and smashing records all over the world.
Usually "Black" movies revisit the past and are more on the tragic side of life. This movie however represents our present and future. History was literally made! We all were prepared to see the movie ASAP, but apparently the whole world was thinking the same. With an estimated weekend premiere of $371 MillionWorldwide. Black Panther launched at No. 1 in almost all markets. And get this: with $24.9M in the UK, The King of Wakanda is already overtaken the entire run of Justice League, Captain America: The First Avenger, Thor, Ant-Man and Iron Man. He also holds a new record for the highest-grossing February opening weekend ever!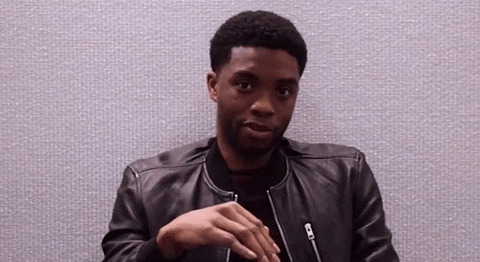 So many were underestimating this movie, even the President of Distribution at Disney. Others (an Alt-Right group) were blatantly against it forming facebook boycot groups to make Black Panther the worst rated movie on Rotten tomatoes. Which was eventually shut down by Facebook. The current rating on Rotten Tomatoes is 97%. So now while the whole world is on is axes (because Black People are winning!!!!) The Question one must ask themselves is: Does the movie live up to its hype?
Hell Yeah it does! The movie is built with an all star cast.
Whether you might know them or not. Everyone delivers. From wardrobe to accents. People are on point! The stars of the show however are absolutely the females. Letitia Wright (as Shuri), Danai Gurira (as Okoye) and Lupita Nyong'o (as Nakia)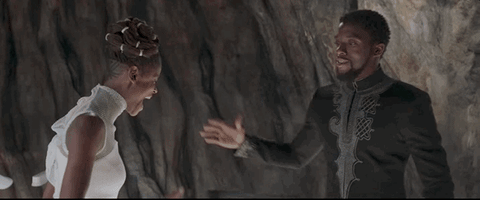 One of the other stars that shined bright is none other then our very own Oscar nominated Daniel Kaluuya. Star of Get Out!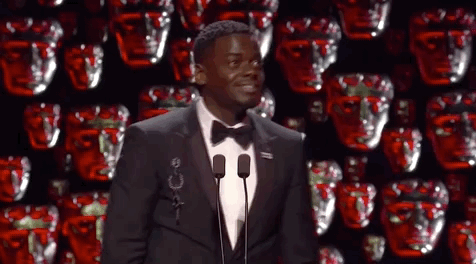 Now not only did the movie debut on nr1, but the Album Black panther debut nr1 on the Billboard 200. Kendrick Lamar is known to deliver and deliver he did indeed. He produced and co-wrote on the songs. With Features like Travis Scott, The Weeknd, Future, SZA and the list goes on. For the sake of love lets act like we have a reviewing system for movies going from 1 to 5 Stars.
Wakanda would get a 5 star rating for sure! Be sure to check the movie. A little birdy told us it's the best Marvel movie ever. And check how people reacted on social media about Black Panther.
The trailers for Black Panther don't even begin to do the movie justice. This is easily one of the best Marvel films I've ever seen. #BlackPanther

— Trevor Noah (@Trevornoah) February 14, 2018
Beautiful Black Empowered Women!! Love y'all!! ❤️ https://t.co/dTXqTNeceV

— LeBron James (@KingJames) February 13, 2018
https://www.instagram.com/p/BfTxFLDldCJ/
https://www.instagram.com/p/BfE1o_bjdHO/
https://www.instagram.com/p/Be8ZWWgFNZA/