Last night boxer Anthony Joshua knocked out his opponent Alexander Povetkin and defended his WBA-IBF-WBO world heavyweight championship. In a 12 round match in a sold out Wembley stadium, Povetkin proved to be a challenging match for AJ. In the first round Povetkin even gave Anthony a blow to his face which resulted in a bloody nose. But Anthony remained cool, calm and collective, giving the fans a match worth watching.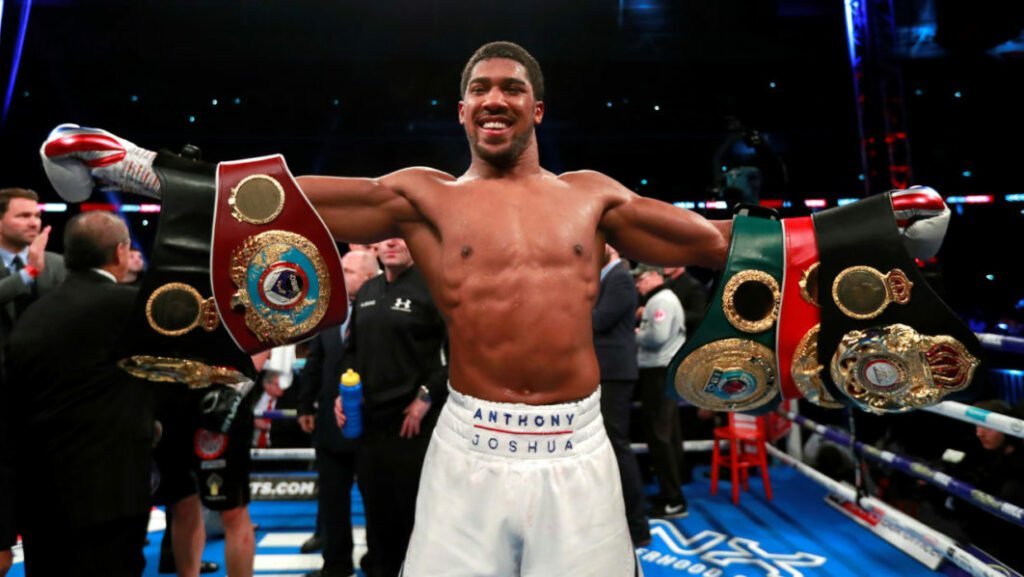 Eventually in the 7th round Anthony gave the first combination which knocked Povetkin to the ground. A very shaken Povetkin looked confused and how he got up at the 9th count might have surprised the crowd. But after he got up and courageously continued the fight it proved to be done with the second combination of Anthony which knocked Povetkin out.
After the match Anthony praised his opponent and was delighted with his K.O. win stating "I've got my knockout streak back and I found my right hand again". He even got the crowd hyped for his next fight on April 13. Asking the crowd who he should fight next. As fans we would love to see Anthony fight American heavyweight Deontay Wilder. Make it even better and schedule the fight to be played in Anthony Joshua's motherland Nigeria. That is a fight for the people, one to look forward to and to be remembered.