Becoming a mother is one of the worlds greatest miracles. Almost 2 years ago Römaina Tiendrebeogo experienced the gift of this great miracle. Her daughter, now 20 months old, is the center of her life and the reason for her to become a better version of herself. As a mother, you strive to set a great example for your kids. You absolutely do everything in your power to give them exactly what they need and there is nothing you wouldn't do to make them feel special.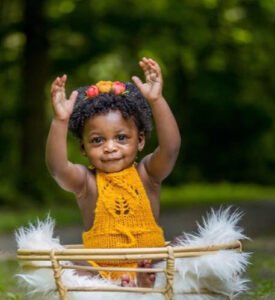 Römaina in her own way strives to make her daughter feel special in every possible way. She noticed the reaction of her daughter every time nursery rhymes popped up on their screens. High pitched laughter, little feet stomping and hands clapping with joy. It was at that point she realized how little cartoons and commercials are available with kids that look like herself. As a family of African descent, living in Europe. She wondered how she could help her stay close to her culture.
She than took matters into her own hands and decided to be the change she wanted to see in the world. She created an animation using her daughter as a muse to become the main character of Akwaaba Adwoaa & Friends. Akwaaba Adwoaa & Friends was born out of an urge to give her daughter, but also children all over the world a touch of home when being away from home. This animation teaches our children not only our popular English and Dutch Nursery Rhymes, shapes and colors, but it also teaches them about their culture and traditions to be proud of!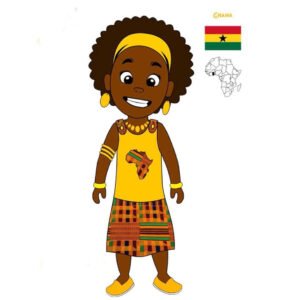 Be on the look out cause the coming weeks the charachters will be introduced on the Facebookpage and also, there will be more about other ethnicities both from Africa and the African Diaspora!