"I am just attracted to artists that feel very human to me and I hope that is what people are getting from my music."
I had the chance have to talk with one impressive person. When diving into this interview, I already had a preconceived notion of who I thought Reginald (Reggie) Lamar Williams Jr known to world as R.LUM.R would be; someone who is down to earth, zen and laid back. Now I conjured this out of the images and sounds I was exposed to. I realized after talking to him that he is exactly that.
Alkebulan: Seeming aware of the world. Naturally, I am curious about your image. Considering the business you are in and how much "image" is the defining ingredient for the success and failures of so many artists. How do you cope with that?
Reginald: "The only thing I check on is if I'm being honest about something. So, when I'm sincere that's what I go for. No matter how inconsistent I might seem. From tweeting nature videos to rocking out with an amazing audience; it is what I feels in that moment and therefore it's true".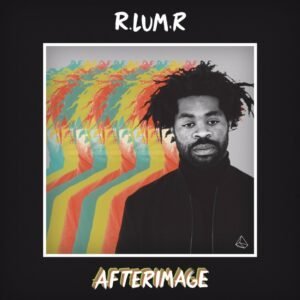 The most listened to song of R.LUM.R is called "Frustrated" from his EP AfterImage. I had to ask R.LUM.R what frustrates him the most in the business.
R:"I find it unnecessary."
A: I was waiting on labels like "fakeness", "racism" or even nepotism. When initially listening to "Frustrated", I was feeling a lot. That's probably the reason it has been streamed more then 30 million times on Spotify. It's interesting to know is that the song wasn't about love or feeling boxed in by the situations in your relationship.
Reginald:"It's about a warring time in my life where I struggled making the big decision to move to Nashville and pursuing my music career."
The artist just moved to Nashville. I really tried to be cautious and polite when asking him why.
A: Life is a struggle while being black (WBB). So why would one put oneself in places where the struggle to be seen for the things that define you other than the shade of your skin is baffling?
R: "Nashville has a big tradition of the lyric and song and I consider myself a lyrical person even though I started as a instrumental musician. There was just something alluring about that call and wanting to deepening that honesty",
The second reason was because people are surprised by him. There isn't a man who looks like him where in other places there are an abundance of people who look like him.
R: "It's not easy living anywhere in America right now, especially the South for reasons that are very publicly known in our history. I think that any classism, racism, sexism or xenophobia are overwritten to me by the depth, the beauty, the tradition and the song that is here, Also keeping it real I have been black my whole life. In a fortunate or unfortunate way, depending how you look at it."
Naturally in this conversation we ended up talking about the music that he listens to and what artists inspire him.
R: "I'm a very big fan of Kimbra and Anthony Green, although their musical output is different. I think I am just attracted to artists that feel very human to me and I hope that is what people are getting from my music. What I listen to depends on my emotional requirements of that moment."
https://www.instagram.com/p/BfwPacxB6z6/?hl=nl&taken-by=rlumrmusic
R:"There is a playlist I put together that's called 'Song To Think To'. Each song on that list was selected because they are appropriate at specific times. For example when I want to reflect and think about things, I listen to songs like "Slow Show" or "Brainy" by The National. There is a movie called Victoria and on the soundtrack there's a song called "Our Own Roof" That song is so spacious and feels intentional so it sort of calms me and slows me down."
Just last week his new EP AlterImage was released. With new renditions of 6 songs from his EP Afterimage. All recorded live and in one take making this EP take you to a new height. To watch the altered version of "Frustrated" Click Here. R.LUM.R is currently on his Framily Tour blessing Europe with his beautiful voice and his undeniable range in falsetto. He just finished up in London, Paris and Berlin. Tonight however it's our turn in Amsterdam in the Melkweg.
To snag a ticket for tonight Click Here
Be sure you don't miss R.LUM.R. Tour dates say he'll be flying back to the States after this leg.